Before you make these marshmallows, you will need to make a sugar syrup
Homemade Sugar Syrup-
1 cup filtered water
2 1/2 cups organic refined cane sugar
1 tsp cream of tartar
In a large pot, bring water, sugar and tartar to a boil. Once it begins to boil, cover with lid nag continue to cook for 2 minutes. After your syrup has boiled for two minutes, take off lid and continue to cook until it reaches 240 degrees. Once the sugar syrup has reached 240 degrees, take it off the heat and allow it to cool for 15 minutes. Once cooled, carefully pour the syrup into a quart size jar to store. You can use the same pot for making you marshmallows, so you don't need to wash between these steps.

Homemade Marshmallows
1/2 cup + 2 tbsp cold water
1 tbsp vanilla extract
3 tbsp gelatin
1/2 cup water
1 1/4 cup syrup (recipe above) or raw honey
1 1/2 cups organic cane sugar or coconut sugar
In a small bowl, mix 1/2 cup water, vanilla and gelatin together. Mix well and set aside.


In the large pot used for making the syrup, add 3/4 cup water, 1 1/4 cup of syrup and 1 1/2 cups of sugar. Heat pot over medium-high heat and bring to a boil. Once its boiling, cover with lid and let it boil for 2 minutes. Once two minutes have passed, remove lid and continue to boil until it reaches 250 degrees. Once the sugar mixture is 250 degrees, turn off the heat.Add gelatin/vanilla mix to hot syrup. Stir well.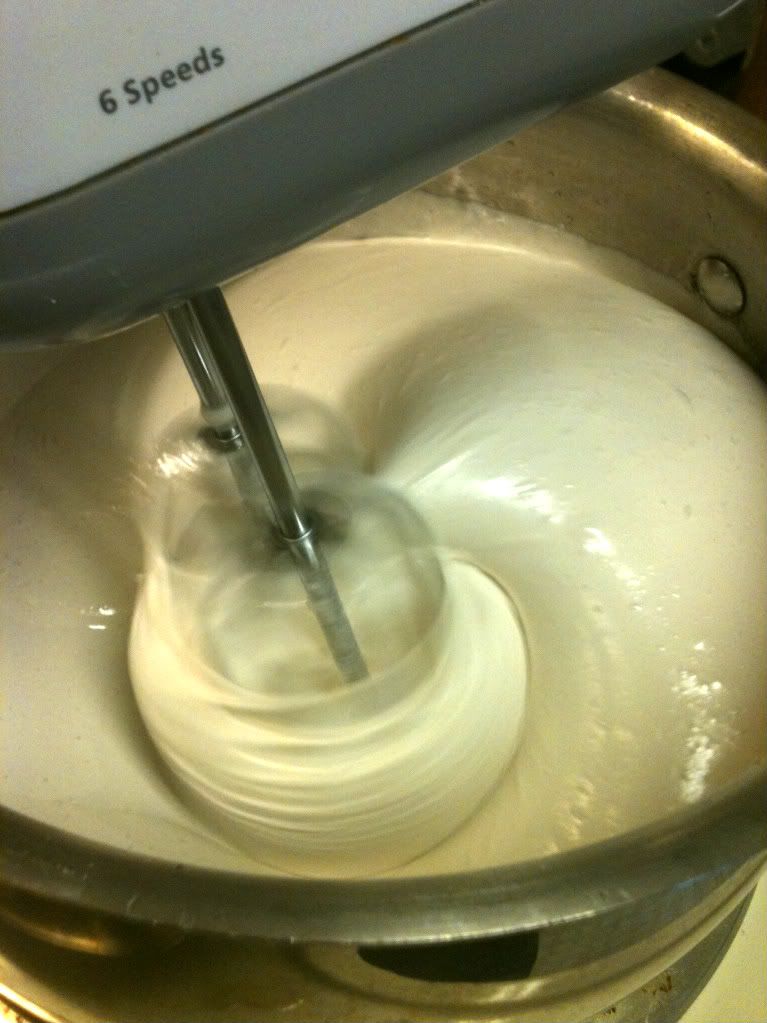 Next step is to make your marshmallows fluffy! I recommend using a hand mixer, but if that isn't available, you can use a standard mixer. Carefully pour marshmallow mix into your mixing bowl (if using standard mixer). Use your whisk attachment and beat on high until mixture fluffy, 10-12 minutes.The mixture will turn white and almost double in size.Once mixture is thick (marshmallow fluff consistency) and bright white, it's done!
Pour marshmallow mixture into a well greased (I used coconut oil) 9×13 pan. Cover and refrigerate overnight.
Once the marshmallows are set, you will want to coat them so they don't stick together.
Marshmallow Coating
1 cup organic powdered sugar or cocoa powder
1/3 cup arrowroot powder (corn starch works too) or cocoa powder
Mix powdered sugar and arrowroot powder together.
Use some marshmallow coating to lightly"flour" your counter surface. Flip marshmallow pan onto "floured" surface. They should pop out pretty easy. Use a little more sugar coating to flour the top of the marshmallows. Cut marshmallows into 1 inch squares (I used a pizza cutter). Mix marshmallows into remaining sugar coating until they no longer stick.
Store in airtight container at room temperature for up to 2 months.
Enjoy!