I love fudge. But this, this is different from any fudge I've ever had. It's like eating a dense fudgy brownie. I searched for healthy fudge recipes online and found one by a friend of mine, Lydia at Divine Health. I tried her recipe for Healthy Homemade Chocolate Butter Fudge, but I used coconut butter  instead of butter (no offense butter, I still love you ♥). This recipe is so simple, so easy, and so nourishing! I hope you enjoy it as much as I do!
Coconut Cream Chocolate Fudge
Ingredients
Step 1. Heat a medium saucepan over low heat. Add coconut cream concentrate or coconut butter, cocoa powder, vanilla and sea salt. Mix well as the coconut cream melts. Slowly add the raw honey into the coconut mixture until combined.
Step 2. Pour the warm fudge into greased 8 inch square pan. Cover and refrigerate. Allow fudge to refrigerate for 4 hours or until its completely set. Cut into squares and serve.
Beware of little one's trying to steal your precious fudge!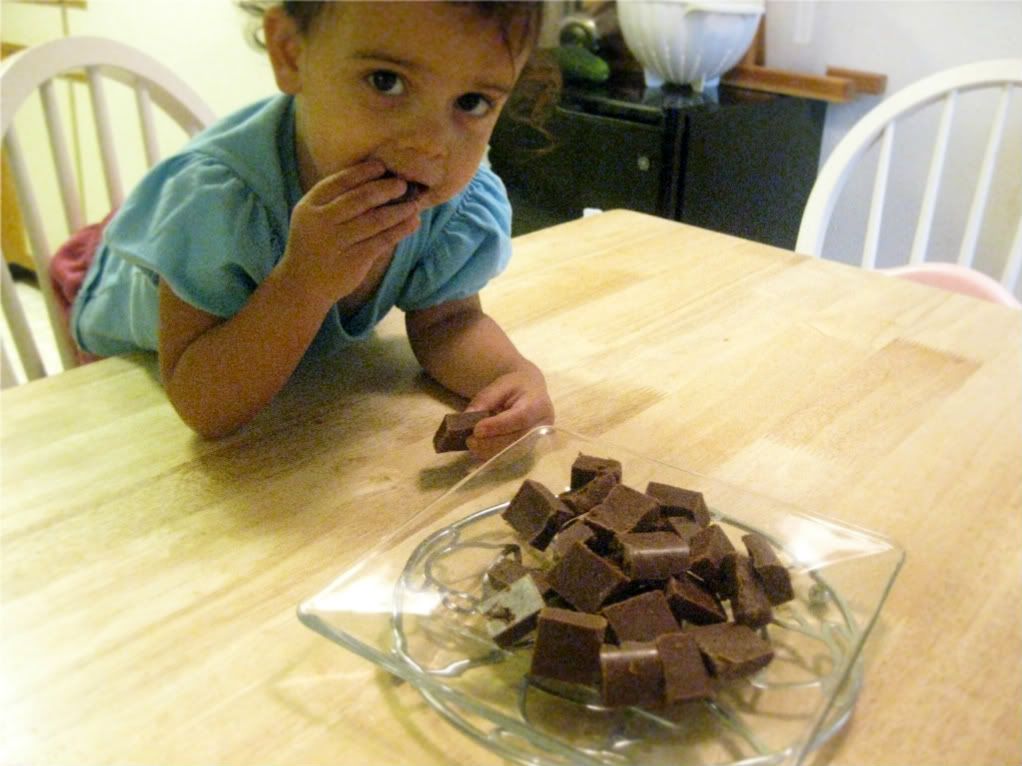 Print Friendly
Related Posts