New to Essential Oils? Sign up for a FREE 14 day e-Course and email series to walk you through the basics! Register now for FREE here!
Naturally Fermented Garlic (Pickled Garlic)
Ingredients
12 heads garlic
2 teaspoons oregano
2 teaspoons sea salt
2 tablespoons whey, water kefir, or an additional 2 teaspoons of sea salt
filtered water
Remove the outer skins on the garlic and bake garlic heads at 300 degrees until the heads open and cloves can be easily removed. Remove garlic cloves and place in a quart size jar. Mix oregano, salt and whey or kefir with a half cup of filtered water. Pour mixture over garlic cloves. The garlic cloves should be completely covered with water mixture. Add more water if needed. Make sure to leave an inch between top of garlic and lid. Cover tightly and leave at room temperature for 3 days. Store in refrigerator.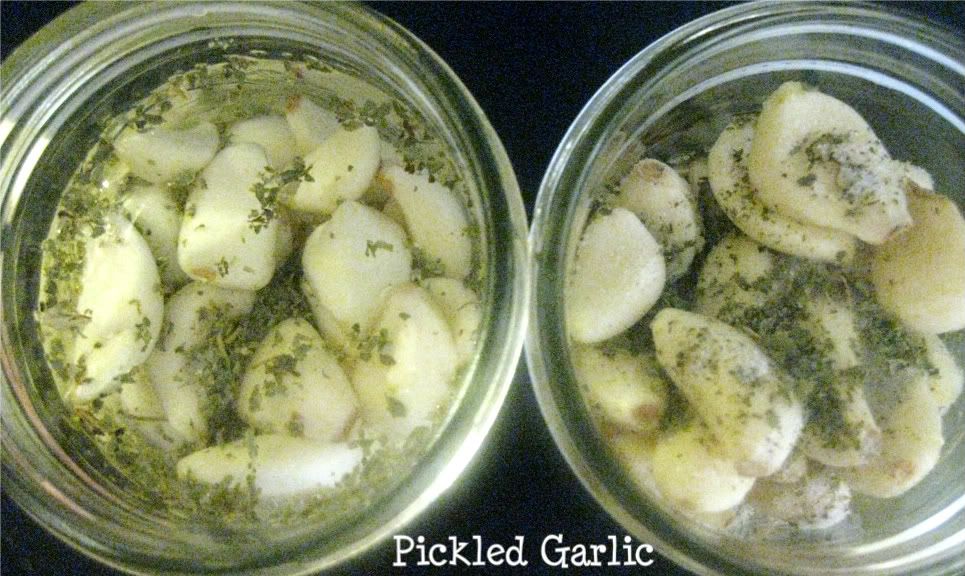 This recipe is linked to Fight Back Friday @ Food Renegade

Print Friendly
Related Posts